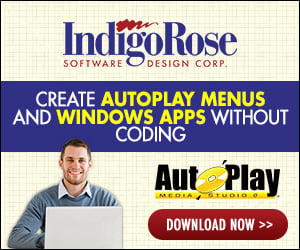 Hi all,
I have been working on a project months ago and its huge project for me and important step for me.
It took this time because of design issues and other tasks that made me not giving the project the time it needs.
Now I'm dedicated to finish it and I need the forum help for some problems I'm facing.
Project description:
It's a slideshow of max 10 Categories, each category has 1 picture, and max 10 pages , each page has 3 bullets.
Users have the choice to add categories as much as they need till 10 Categories, and the choice to add pages to each category till 10 pages
Notes
:
I'm so sorry for my bad English language, and so sorry for this long Post and I appreciate any help and the Valuable time of users.
The design in the sample project is just for you, the real design is completely different.
System monitoring area is just for watching the records and tracking the functionality.
I used Encode Plugin from Ulrich to Encode the final CSV to UTF-8. (thanks to Ulrich)
All Functions are on Page (on Preload) and (on Show).
The Grid will be hidden and will not be shown for users.
Help I need:
Improve the way I built the project and enhance the Codes if there is better way to do it faster and more efficient.
All Categories Buttons are working fine, but Some Buttons on Pages area have issues:

Navigating between buttons ( it doesn't stop on the last page added)
Removing and adding pages will not read the correct cells unless you are on the same page you are removing or on the last page that will add after.

Better way to highlight Cells, I tried to do it with one code but didn't work, so I made one to highlight and on to return cells to white.
Better way to call Bullets Data from their corresponding cells
Link for the project ( forum Upload didn't work):
https://****************/open?id=1fI...iA5XS2pe-Op81e
Regards