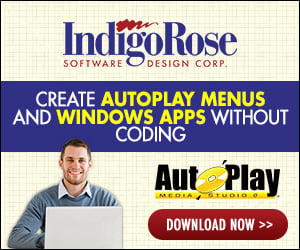 If you are trying to sell anything related to any IR product then become a green member support IR, yes they haven't updated the software in a very long time
and there is many reasons for this but this is one of them, users making money though from there IP and not giving back to the community just kills it faster.

You have not right to post your products here if you are not giving back, better still if your going to sell software for this software don't host in on a website
that as posts about *****ed software creation tools.

For a long time I used AMS and I was back then a free user but never made a penny from it, the day I planned to make any money from this software what
wasn't even related to this software it's self I paid for the software out right, but years before that I created free plugins and offered as much help as I could/
here for people, for many years I ran project hosting from tutorials and the rest of it.

People waked away from this software not just because the lack of updates, I know many of use green members still use it for prototyping it's the way people just
steal, stop bloody stealing it's 2023 have some respect in your self and others.

I do believe AMS is dead but that does not mean it's free for you to make money from it and do what you like with it unil IR makes it open source and I don't think that
will ever happen.