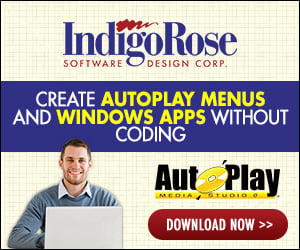 Hello, all! I am a professional 3D artist and game designer.
I have worked on other people's projects for 15 years.
THIS
is my web site.
Now, I want to create a prototype for a game I designed.
I already have A LOT of great, full-color 2D art for the project. I will be going onto art web sites to get artists to contribute even more art for the prototype.
This is a science fiction strategy game that involves a lot of AI programming and persistent environment -simulation-based programming.
I want to work with someone to develop a proof-of-concept version of the game (one complete mission) to add to my business plan. I have a high-level Venture Capitalist working with me to present to potential investors.
I don't know if AutoPlay (with custom plugins written in C++) can handle this type of project. The game is essentially a sequential, turn-based game, that allows players to do certain steps involved in planning and executing a mission at certain phases. There is a certain amount of interactive, real-time game play involved, during the mission itself.
No 3D. Simply a futuristic text-based game with 2D graphics that appear over 2D backgrounds; with pop up panels that display 2D animation clips.
The game client app would need to work with a database, so that a background persistent world can be simulated through text, charts, and tables; as well as with 2D art in the GUI.
If serious, experienced programmers are interested, please feel free to contact me on this thread, by PM, or by phone: (858) 735-9295 begin_of_the_skype_highlighting**************(858) 735-9295******end_of_the_skype_highlighting.
Thank you!