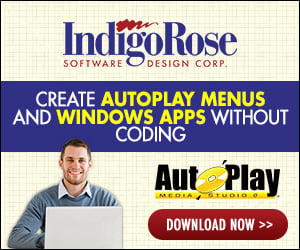 Hi folks, i'm trying to build an app with AMS.
starting from loading a CVS file into a grid, i'm sorting the grid, then read the
within the cells i'm looking for certain values and based on their name i will set visible an image, setting the position.
evrithing works fine till 10 row in the grid. after that the app is slowing down. any suggestion?
thanks in advance
Code:
function disegna_rack ()
Image.SetVisible("Rack1", true)
Grid.Refresh("elenco")
fondo=743
lato=43
Grid.LoadFromFile("Grid2", "AutoPlay\\Docs\\modality.txt")
Grid.SetVisible("Grid2", false)
iColumnCount = Grid.GetColumnCount("elenco");
iRowCount = Grid.GetRowCount("elenco");
for iThisRow = 0, iRowCount do
		str_ThisCellText = String.Lower( Grid.GetCellText("elenco", iThisRow, 1));
		str_nomehost = String.Upper( Grid.GetCellText("elenco", iThisRow, 3));
		Etichetta_label = String.Concat("L_", str_ThisCellText);
		nome_label=String.Concat("N_", str_ThisCellText);
		Label.SetText(nome_label, str_nomehost)
		
		
		dimensione = Image.GetSize(str_ThisCellText)
		errore = Application.GetLastError();
        if errore == 0 then
        
        --dim_label=Label.GetSize(Etichetta_label)
		--dim_labO=dim_label.Width
		--dim_labV=dim_label.Height
		--dimO=dimensione.Width
		dimV=dimensione.Height
		--posizione = Image.GetPos(str_ThisCellText)
		--y=posizione.Y
		if fondo - dimV < 80 then
			fondo = 743
			lato = 255
			Image.SetVisible("Rack2", true)
		end
		fondo=fondo-dimV
		
		--Dialog.Message("", str_ThisCellText)
		label_pos=fondo + (dimV/2) - 5
		Image.SetPos(str_ThisCellText, lato, fondo)		
		Label.SetPos(Etichetta_label,lato + 20 , label_pos)

		Label.SetPos(nome_label,lato+60, label_pos)
		Image.SetVisible(str_ThisCellText, true)
		Label.SetVisible(Etichetta_label, true)
		Label.SetVisible(nome_label, true)
		end
	end
end