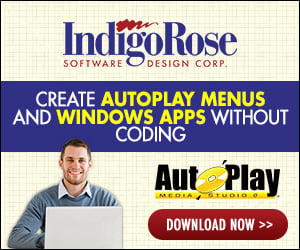 I know in the past I played with the idea of a app that create apps like AMS made in AMS I was creating one for disabled/Dyslexic people lost source, life happned and dropped it like I always do lol

But my question creating this kind of tool in AMS would it brake the rules of AMS in anyway?

Also to exe's we have created when there 6 meg and we know there are old resources in there we don't need like icons and bitmaps for windows 2000 lets say are we able to strip these out if we really don't need them and don't want to target them systems?

Reason I ask is the future of AMS is slow but the product is NOT dead and I really don't think it ever will be but the few things I would have to do to make it better I question if I can do it, also let me make this clear this is not a change to the IDE this would be a change to your own work after its been compiled/built.

Also my Bunny Hop app was this braking the rules of IR? the tool is no longer been made but I never got a reply form IR about it and it would of been nice.

I think if IR don't update the user want's and IR are willing to be more relaxed on how paying customers edit there creations like srinking the exe's with givin means then I think we still might have a bright future, I know many of the AMS related posts are dark and or its going to die but its not, its a great tool with tweaks.

Thanks IR if you could help clear some of this up, I also invite other members here to have they say on how they do change the exe's to fit there working needs.