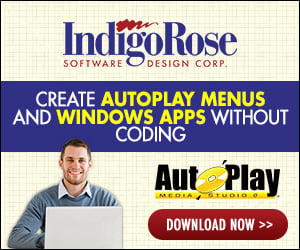 The Enigma Virtual Box is used for this and you can grab it for free
here
.
I'm not dealing with The Enigma Protector because it's a paid for application and the way AMS is structured means that your source code is still generally available even when protected by The Enigma Protector or MoleBox or any other application offering to virtualise your AMS application.
The Enigma Virtual Box has no splash screens and is supported on the owner's
forum
and along with virtualising your AMS application it will also compress your AMS application.
To virtualise your AMS application you need to first build your project to a 'Hard drive folder' and select the 'Rename resource files' check box and then when done open the output folder and you can delete any empty folders and delete the project .ico if you don't need it within your application.
In a blank project you'll end up with an output folder looking like this
I renamed the 'Data folder name' to Test and as I never used any plugins I was able to delete the Test folder so my folder structure ready to virtualise looks like this
Open The Enigma Virtual Box and set the input name to autorun.exe or whatever your .exe is named and set the output file name to the same name but have it save it to a different folder as you can't rename the AMS.exe.
Drag the contents of your compiled project folder on to the 'Files' window and The Engima Virtual Box will offer you up a choice of virtual directories, just pick default and then all the files and folders of your project will be added to The Enigma Virtual Box project so all you need to do now is delete from The Enigma Virtual Box files window your autorun.exe file as you don't need to virtualise that, you'll end up with something like this
I don't need to virtualise the registry so I never touched those options and I did not need the packaging options but in the options tab I selected all three options then press process and after a second I have on my desktop autorun.exe that is now a completely virtual .exe file that allows calling of embedded dll files and exe files.
If you are using dll files in your application or external exe files then don't use the AutoPlay folder to store them instead use the CD_Root folder so alter any code you have to reflect the new location.
Although the processed AMS application is now virtual your code can still be recovered quite easily so you can instead of using the Global and On Click etc events create a Lua script that can be required on Global and instead of On Click code you just have the On Click call your function from within the Lua script that you would have changed to bytecode with the
luac
compiler and as the code is bytecode it does not show up in memory dumps as raw code does however bytecode can be decompiled relatively easily if you get the complete chunk so instead of that use the
MemoryEx LH Compiler
in the same way to avoid the bytecode issues.
All in all with The Enigma Virtual Box and the MemoryEx LH compiler you can have a very secure and virtual Autoplay application at very little cost and effort.