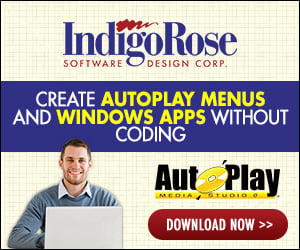 Hi all,
I'm currently working on a database driven tool to enter my video collection.
I want to describe what kind of video is on the video tape, this should also be searchable.
I've got it working in one way: I can enter all data and all data gets written into the database. I can also update the data.
But as there is very little documentation on SQLite3 I'm stuck at the moment.
What I want is as soon as I type a tape number in the tape number input field, let's say I want to edit the tape number 25, so I type in 25, click on the button next to it and it should get all records for tape 25 and show this in the correct fields.
I've got this going (in a dialog just to see what's going on):
Code:
bandnummer = Input.GetText("Bandnummer");
BandSelect = String.ToNumber(bandnummer)
Resultaat = db:exec("select * FROM videobanden WHERE bandnummer = "..BandSelect);
Dialog.Message("Test", Resultaat, MB_OK, MB_ICONNONE)
I've made sure the Bandnummer input only accepts numbers by having an input mask.
Resultaat always gives me 1
Nothing else
I still need to fill about 80 other items from this database, but I can't even get 1 to work. Any help on this will be appreciated!
It needs to set some checkmarks (or not) (the database contains either 0 or 1 in that fields), it needs to fill 4 input fields per line (maximum of 20 lines) so there is a lot going on. How can I get what I need like in:
Loop from 1 to 20
Get value from database field x, put that value in my program in field x
Get value from database field y, put that value in my program in field y
I know the looping stuff, as it does work for entering the data into the database (min, max, count) which might not be the most efficient way, it's the only way I know.
Bottom line: I need to read the data from the db if that record exists and fill this in all fields on the page.