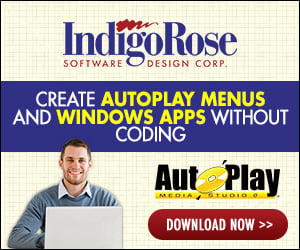 I'm learning to use SwishMax4, a Flash developing tool, and found the possibility to use Flash to cover some lacks in AMS and add some advanced functions to my apps.
Today I worked on this Flash add-on.
It is able to download and display JPG and PNG images from the web (and also from local drives). During the download process, the add-on displays an animated "Loading" wheel.
It also returns the progress of bytes already downloaded and, once downloaded, the image size in pixels.
The image is scaled proportionally to fit the dimensions of the FlashObject container.
You can achieve the click event on the image using an Hotspot as showed in the example.
To use this add-on in your apps, simply copy and paste in your project the FlashObject and the related code. The use is very simple, and everything you need is in the attached example.
Wishing someone find this add-on useful, I can say that this is the first of a series I have in mind (if only I find time to develope them).
Enjoy!
ImageLoader add-on_v1.apz