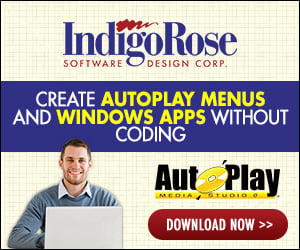 Hi all!
I've been idle for a long while, but I have been developing a new action plugin with a window control included for a while. This plugin allows you to perform 2D rendering and encoding / decoding images. It also allows you to draw directly onto an area on the window and have the end-user interact with your custom drawn graphics.
You could, for example, create image editors with this plugin or even recreate ProgressEx in AMS Lua!
Full Description
Imagine Draw is an AMS Action plugin that will allow the developer to render 2D graphics onto images or a Canvas area on an AMS window. Outputs and images can be stored and loaded using several image formats.
Draw will allow you to decode, encode and draw onto images. Draw has many supported formats, such as (Decoders): PNG, JPEG, JPEG2000, BMP, ICO, TIFF, TGA and (Encoders): PNG, JPEG, JPEG2000, BMP.
Using Draw, you can generate any image you want. Included are tons of functions for rotation, mirroring, flipping, drawing lines, boxes, circles, ellipses, gradients, images onto images, arcs, polygons, bold lines, pies.
All this can be done using blending modes, currently there are over 50 blending modes available in Draw. Aside from blending modes, a few filters have been added as well. These filters allow you to draw diagonal, horizontal and vertical lines in specific areas, to negate the colors in a specific area, darken and lighten colors and more!
Draw also comes with functions to Load fonts, these allow you to preload an installed font and use them in your drawing code. You can draw text, angled text and determine the width and height calculated for a string of text you wish to draw.
Draw supports many pixel formats, from 8 bits RGB to 32 bits RGBA. If you create a new image, you have to choose between 24 bits RGB, 32 bits RGB and 32 bits RGBA, but once you encode the image to file or buffer you can specify which pixel format to use.
The submodule Color inside Draw allows you to work with colors, color calculation, conversion to hexadecimal strings, conversion from hexadecimal strings, gradient calculation, alpha blending or mixing two colors.
The, previously developed by RizlaUK, Canvas plugin will also be a part of Draw. The completely redesigned Canvas object is ported with this version. The Canvas allows you to draw directly onto an Object in AMS using the same functions as the ones used for drawing onto images. The Canvas object also allows events, grabbing mouse and keyboard input and more!
Functions
Code:
[LIST][*]DrawingImage.Export[*]DrawingImage.GetDC[*]DrawingImage.Free[*]DrawingImage.Save[*]DrawingImage.Mirror[*]DrawingImage.Copy[*]DrawingImage.FastRotate[*]DrawingImage.Resize[*]DrawingImage.New[*]DrawingImage.IsValid[*]DrawingImage.Draw[*]DrawingImage.FreeRotate[*]DrawingImage.GetOriginalFormat[*]DrawingImage.FreeExported[*]DrawingImage.GetHeight[*]DrawingImage.GetID[*]DrawingImage.GetWidth[*]DrawingImage.CopyRect[*]DrawingImage.GetDepth[*]DrawingImage.Load[*]DrawingImage.ExportedSize[/LIST][LIST][*]Canvas.Clear[*]Canvas.GetDC[*]Canvas.Free[*]Canvas.Draw[*]Canvas.Create[*]Canvas.SetCursor[*]Canvas.GrabImage[*]Canvas.RemoveCallback[*]Canvas.SetCallback[/LIST][LIST][*]Color.SetGreen[*]Color.RGBA[*]Color.SetAlpha[*]Color.RGBGradientColors[*]Color.GetBlue[*]Color.AlphaMix[*]Color.RGBToHex[*]Color.RGB[*]Color.GetAlpha[*]Color.SetBlue[*]Color.AlphaBlend[*]Color.RGBAToHex[*]Color.RGBAtOffset[*]Color.RGBAAtOffset[*]Color.HexToRGBA[*]Color.HexToRGB[*]Color.GetGreen[*]Color.RGBAGradientColors[*]Color.SetRed[*]Color.GetRed[/LIST][LIST][*]Drawing.DrawBoldLine[*]Drawing.PrepareEllipticalGradient[*]Drawing.PrepareRectangularGradient[*]Drawing.SetGradientColors[*]Drawing.ClearGradientColors[*]Drawing.GetTextHeight[*]Drawing.FillOutlinedRegion[*]Drawing.PrepareCircularGradient[*]Drawing.SetDrawingFont[*]Drawing.SetBackColor[*]Drawing.DrawLine[*]Drawing.GetTextWidth[*]Drawing.DrawRectangle[*]Drawing.PrepareConicalGradient[*]Drawing.DrawPixel[*]Drawing.DrawPolygon[*]Drawing.GrabCurrentOutput[*]Drawing.SetFrontColor[*]Drawing.SetFilteringMode[*]Drawing.DrawLineEx[*]Drawing.DrawPie[*]Drawing.DrawArc[*]Drawing.GetAvailableCollibFilters[*]Drawing.SetCollibFilter[*]Drawing.GetColorBuffer[*]Drawing.PrepareLinearGradient[*]Drawing.GetPixel[*]Drawing.SetSingleGradientColor[*]Drawing.DrawCircle[*]Drawing.DrawImage[*]Drawing.DrawRoundedRectangle[*]Drawing.DrawAlphaImage[*]Drawing.GetOutputInfo[*]Drawing.DrawEllipse[*]Drawing.DrawText[*]Drawing.DrawAngledText[/LIST][LIST][*]DrawingFont.GetID[*]DrawingFont.Load[*]DrawingFont.Free[/LIST]
Pricing / downloads
Considering this is a very large plugin with many features and even blending modes and other advanced drawing aids, this plugin will not be free. There is a trial version available, which shows some information to the end-user and exits the application within 5 minutes.
The full version can be purchased from imagine-programming.com for just €5,-. Even though this was a lot of work, I still want it to be accessible for everyone. This price will eventually just pay for hosting fees and the time spent programming this plugin.
Download / purchase and more info:
http://www.imagine-programming.com/p...on-plugin.html
Contact regarding licensing / downloads:
http://www.imagine-programming.com/contact.html
Thanks to Lekë for helping me test the plugin and inspire me with ideas for additions!