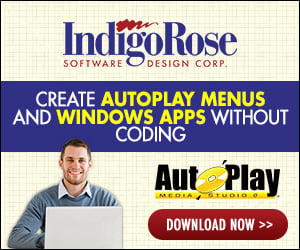 After being involved in a pair of important projects regarding educational games for one of the most important Spanish book publishers, me and other user of this forum, great friend and exceptional person, O'Callaghan, decided to offer this Christmas gift for all of you, kind AMS users.
This is a sample of how AMS can produce modern and attractive applications, joining and incorporating different technologies.
In the last year we both worked hard at the startup of our company, the Swiss Tech Media Iberia S.L., with the aim to provide the next generation of entertainment applications, educational games and advert-games, thanks also to AMS that makes us able to develop our projects efficiently and in very short time.
Our gratitude goes first to Indigo Rose that, thanks to its products and to this forum, made able O'Callaghan and me to meet and start this thrilling adventure, and also to many users of this forum who, with their help, skills, suggestions and hints, were able to passionate us in app development.
But, stop reading this message and start playing with our Jigsaw puzzle games, with five nice subjects, each in three versions of pieces.
The stand-alone executable (don't worry, we are trusted users and you can be sure it does not contain malware) is available
here
. It does not need installation and it is ready to be played.
In any case, if you prefer, give a look to the online version available here:
http://publ.com/8pEDZxw
We wish you a peaceful and wonderful Christmas and all the best for you and your families.
Emanuele & Ignacio
Swiss Tech Media Iberia, S.L. - Barcelona - Spain
P.S. our website is under development and will be online very soon with a lot of other games and interesting contents.