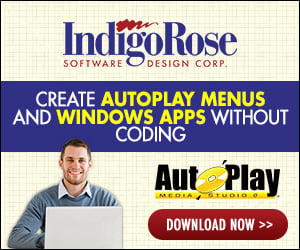 I have been working on a way to Obscure the cdd I don't like it in my root and many others don't, I don't protent to add any protection to your software just the means to hide the CDD to a format you like EG dll, its sill a custom zip just like the CDD but just renamed.
Bunny Hop Development
Supporting AutoPlay Studios Software Development Platform.
Supporting AMS 8 PE, Trial & Retail.
CDD obscuring
Making your HDD build look better
Easy to use for all users.
How to use
Open BunnyHop, Click Patch, select your HDD Built Projects EXE and that's it the software will back up your exe and cdd and change the cdd to DLL or other selected modes then it will patch the exe to read the new files
Warning
You are advised that you are using this software at your own risk as Indigorose are not involved with this project, they most likely wouldn't support this action on there product, downloading this software and using it you agree that 'I Rexzooly Kai Black' is not at fault for any data lost, damage to hardware or loss of service from Indigorose, you agree to accept all consequences from using this software
Download
There is no download right this moment they should be tonight, I am just rebuilding it and cleaning it up version 0.0.3.1 should be ready tonight
If there is any downloads or updates you can find it @ the BunnyHop home page.
BunnyHop Download