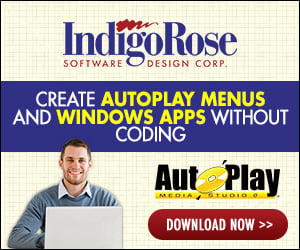 Turn your PowerPoint Presentation into an Autorun CD-ROM!
Both companies and individuals make use of Microsoft PowerPoint to convey information. PowerPoint presentations typically function correctly when used in a presentation by the individual who designed it, but when it comes time to distribute a PowerPoint presentation, issues often arise. Often the end user does not have any PowerPoint software installed, or they are simply unable to open the file.
In an ideal situation, the PowerPoint presentation would be burnt onto a CD-R, and when inserted into any windows-based system. The user would then be presented with a menu automatically, allowing them to open one or many PowerPoint presentations with a simple mouse click, without having to install any software.
This task is easy to accomplish using AutoRun MAX software in combination with the Microsoft PowerPoint Viewer 2003. Just follow this step-by-step tutorial and your PowerPoint presentations will be ready to distribute in no time.
Click here
to download the full article.