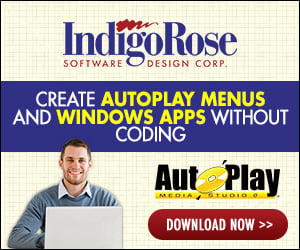 Dear Sir,

The user used AUTORUN MAX to make CDs which always can autoplay well after being put into the CD-ROM driver.

However, after doing some revision of the content, he re-created it but now it can't autoplay as before.

He assumes it's not the PC's issue, because old CDs can still be played well.



# Ask him to check whether "autorun.inf" was being deleted.

The user did find "autorun.inf" in his old CD and old project file. (The new one didn't have it).
He tired to add Autorun.inf in CD_ROOT, but when he reviewed it, Autorun.inf was disappeared, besides that the CD couldn't auotoplay, he need to click Autorun.exe manually.

How to recall the Autorun.inf?

He purchased AUTORUN MAX in Sep., 2009. Is it related to this issue?
Thank you.