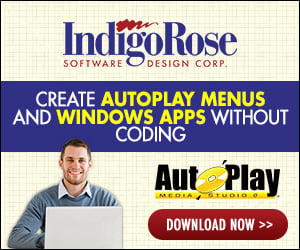 Home Edition or Business Edition?
Autorun MAX! comes in both a Home Edition and a Business Edition. The Home Edition was designed for people who want to create autorun CDs for their own personal use or to give to family and friends. Its lower price reflects the license terms that prohibit you from distributing any of the projects you create for purposes that are commercial, organizational or business related.

The Business Edition includes all the capabilities found in the Home Edition, with the valuable additions of allowing 250 pages per project, publishing to a web/email executable or ISO image, the ability to turn off the Autorun MAX! credits screen logo, and a commercial use license. The Business Edition license agreement allows you to distribute the projects you make with Autorun MAX! for both personal and business use, with no additional royalties or fees.