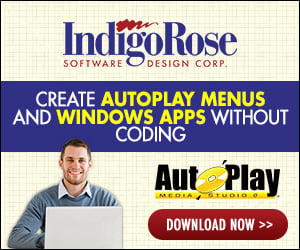 What Can I Do With Autorun MAX?
Autorun MAX! makes it easy for anyone to create professional looking interactive multimedia software. With its easy-to-use visual design environment, you don't have to know a thing about computer programming. If you can use a mouse, you can create dazzling projects with Autorun MAX! Some possibilities include:
CD-ROM autorun / autoplay menus.
Electronic CD-ROM Business Cards
Scrapbooks
Travel Journals
Invitations
Brochures
Demos and Walkthroughs
Much more - the kinds of projects you can make are limited only by your imagination!