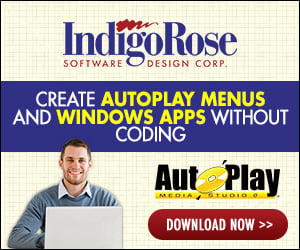 How do I publish to DVD-R / DVD+R?
Autorun MAX can burn your completed project directly to CD-R and CD-RW media by selecting Build from the Publish menu. Select the option "Burn CD-R/CD-RW" from the Wizard and follow the prompts.
To publish your project to DVD-R, DVD-RW, DVD+R or DVD+RW media, choose the "Hard Drive Folder" publishing option. This will output all of the files you need to a folder on your hard drive. Once the files have been published to your hard drive folder, you can use your standard DVD burning software (such as Nero, Roxio or whatever came with your DVD burner) to burn the contents of the folder to your DVD disc.