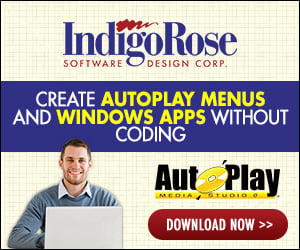 Question
Why is AutoRun not working as expected on my USB drive?
Answer
If the computer is current (updated via Windows Update), then AutoRun entries were disabled in AutoPlay for all USB devices in early February 2011 by a security update pushed by Microsoft. After that update, the AutoPlay feature will now work only on CD and DVD drives.
Quoting the article:
In Windows XP, Windows Vista, and Windows Server 2003, AutoRun entries were populated for all devices that had mass storage and had a validly formatted AutoRun.inf file in the root directory. This included CDs, DVDs, USB thumb drives, external hard disks, and any volume that exposed itself as mass storage. This update disables AutoRun entries in AutoPlay, and displays only entries that are populated from CD and DVD drives. Effectively, this prevents AutoPlay from working with USB media.
Please see this link for details:
http://support.microsoft.com/kb/971029
If you wish to re-enable AutoPlay on USB devices, you have to change the configuration of the computer manually. You can also try to use Microsoft Fix it 50457 to attempt to re-enable AutoPlay, which you can download from here:
You can find this program mentioned in
KB 967715
(How to disable the Autorun functionality in Windows), as a method to
Enable Autorun
.