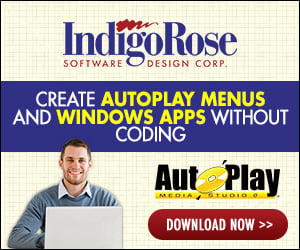 With version 2.0.1.0, the Open Document action item for buttons works well if I start AUTORUN from the harddisk, but not if I copy the data to a CD. An error message appears saying that it cannot find the file. The path it displays is correct except that the drive letter is missing.

This did work with the previous version of autorun.max (2.0.0.?). I'm running it on Windows XP Professional, and my current work is based on the autorun.max project file that I used with the previous version. I typically build to harddisk and copy the data to the CD, together with a lot of other data that are not included in the autorun.max project.

Any fix or workaround?