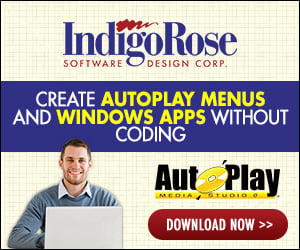 Autorun MAX! (v2.1.0.0) Released
There is a new service release for Autorun MAX! (v2.1.0.0) now available containing bug fixes and new features. This new release has been added to the Indigo Rose Software Customer Portal where you can download the full install and obtain your new serial number. All registered users will receive an email containing account access information.
Before installing the new version, please uninstall all existing versions from your system.
View Readme File