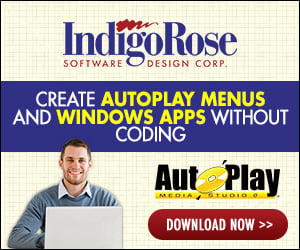 What are the most crazy apps you made in AMS? Since I been here I made everything from media players, windows shells, minecraft tools, game launchers, settings tweakers and my old love what I just let go encoding/encryption apps.
I think out of all the them I think WinTexOS was my most crazy one, it was fun to learn with, my first major project was Jonny 6 Mini Media, this was a Media player with the user options to include your own software in to the menu system,this was back in the day when portable app creator menu thingy was only a baby.
Even tho the forums are slower today I still glad I was able to buy in to this software at least once, I have learnt to much, I have gone to other platforms and made other programs much better then I would in AMS but AMS even to this day as a place in my heat.
So I thought I would drag the past up as see what people have made and not your basic media players I mean them nutty apps I have also made demo apps to show AMS is able to create games from cyber pets and RPG like game systems, I really should have more push in my ideas but sadly without a following I never kept them up, reason of use is my fuel on many projects.
So come one, dust them old apps out or what they was and let is all have a giggle two
even ugly apps need some living.