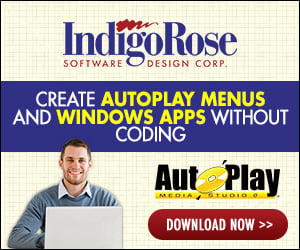 OK so I've been working hard and I needed to blow off a little artistic steam to clear my head, however I didn't have enough time to do a painting so I did a nifty wallpaper instead. It's available here in .bmp format the following resolutions:
640 X 480
800 X 600
1024 X 768
1152 X 864
1280 X 960
I call it "Indigo Dawn". I did 4 color and lighting variations for those of us who like it dim as well as others who like it shiny. Here's a preview:
To download simply choose which color you want here:
Chrome
Blue
Gold
Indigo
Enjoy... I'm using the indigo one myself right now, works great...
Corey Milner
Creative Director, Indigo Rose Software