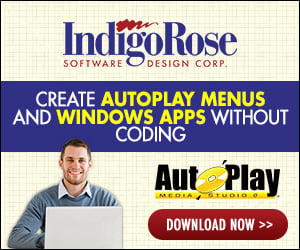 I am looking for a freelancer who is an expert with AMS and SUF. We are a leading Canadian book publisher and I am looking for an expert to help us to create autorun install routines for CD-ROMS we sell in Canada and the USA. Some of the installs are simple; others may challenge your skills
Please contact me directly:
[email protected]
I will respond weekdays.
Many thanks to Sandy for permission to post this. Indigo Rose rocks