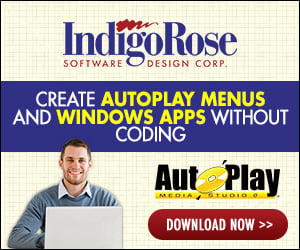 Hey all,

I see that as usual, the mainstream news-media are deliberately under-reporting what's really going on in the world. Only now, they've reached a new all-time low point in the integrity of their reporting. It's so d@mn annoying! Seriously, I'm about to throw my TV off the balcony, I'm so disgusted. I'm convinced television was invented by the globalists, to keep everyone distracted while they continue to rape and pillage the world. Why is there virtually zero 'real' attention being placed on the falling dominoes of the MiddleEast at the moment? While the mainsteam-media continue to talk about the latest sports-scandal and what Justin Bieber is doing, the MiddleEast is an absolute bloody powder-keg, and the globalists are playing the part of crazed-arsonists. Why don't the mainsteam-media just hand these elitist bastards a pack of matches?

Call me Chicken Little, but I've got an ongoing queasy feeling the sky is really about to fall, and soon. I'm seriously worried that the sh!tstorm of all time is just around the corner. While everyone here (at least in this country) is busy watching Iron Chef and Farmer Wants a Wife on television, Tripoli is burning and the globalist-backed Moslem brotherhood's Day Of Rage is now focused on the kingpin of the MiddleEast, Saudi Arabia. Oil-supplies to the West are already being disrupted by what's been happening in Eygpt, Libya, Tunisia & Yemen and prices are now at $106.05/barrel as I speak (up from $104.91 only 12 hours ago). Is anyone paying attention to rising prices at the petrol pump in their home countries??? What's going to happen once oil-supplies from the Saudis are disrupted or completely cutoff? The Russians are busy supplying the Chinese with most of their oil, so the US are going to start tapping their huge "secret" reserves in Alaska and Dakota. Only I fear the globalists will ensure these reserves are held to ransom (ie. $200+/barrel), in a deliberate attempt to cause hyper-inflation in America and collapse the US dollar. If that happens, we're all stuffed!

Alternative news-media have long been predicting this outcome by the end of 2012, but it seems the globalists have advanced their agenda and it's all coming down a lot sooner. Don't know about you guys, but I'll be watching the outcome of the Day of Rage in Saudi Arabia, very closely. Watch oil-prices over the next 2 weeks ... they're going to go up, up, up. I'm no economist, but watch silver and gold prices too ... they're marching north, fast. The market is starting to panic. Hope I'm just paranoid, and that the alternative press have got it all wrong, because I personally don't have the financial means to stock up on precious-metals in order to protect myself against a protracted period of hyper-inflation. But I honestly think the global agenda of the NWO is now on our doorstep, and that they're right on the brink of collapsing the US Dollar.

And if this happens, the GFC of 2008 will seem like a grand ol' tea-party in comparison, and you guys living in the U.S. will be going into a protracted period of lockdown while martial-law is imposed to contain the inevitable civil riots that'll break out in your major cities. It's all keeping me awake at night! Hope you've all got an escape plan, 'cause i sure don't.