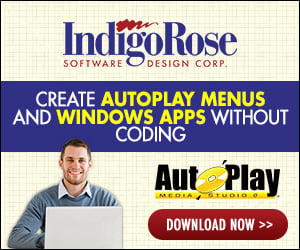 I'm trying to migrate a VS 2010 vdproj project to MSI Factory, and I'm running into some issues. I've seen the discussion thread at
http://www.indigorose.com/forums/thr...ogram-(ProgID)
, but that doesn't answer my question, which concerns associating an icon with a file type.
I was able to do it with MSI Factory, but it required me to actually put the .ico file into the installer, so it was actually installed on the target machine. With the old vdproj, this wasn't necessary -- the .ico file appears in the list of files in the project, but the "Excluded" attribute is set to true. In MSI Factory, there's no such attribute.
In MSI Factory, the only way to do this without actually adding the .ico file to the installer is to make the associated ProgID advertised, but if I do that (so I can just pick the icon file from the local machine), I can't add the default open action -- it reports an error. (And leaving the open action out leads to another error.)
So my question is -- is there any way I can a file type with an icon without actually installing that icon on the target machine where the user can see it?