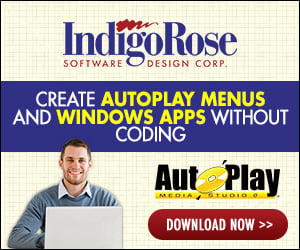 Here is a
basic
6 page tutorial aimed at the novice user. I hoped it would be included in the release of AMS4, but it got left out! The .am4 project is included with the HTML tutorial, so you can open it up in AMS4 and take a look.
It includes the following:
[*]Web browser Object[*]List Box Object[*]mpg in Media Player Object[*]Flash Object with action on Flash button[*]Playing mp3 file[*]Passwords[*]Time pause/delay on application[*]Simple dialogs
Someone may as well make use of it before I bin it!
File size is 2.94Mb
Download
(Included mpg and swf files were provided by MC -
big thanx
to MC
The Copyright to those files is owned by Corey Milner or Indigo Rose Corporation or both!)