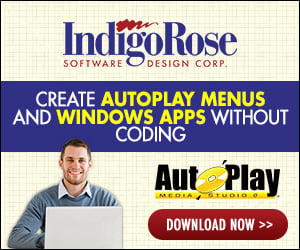 Hello.

I am having a problem with AutoPlay version 3.0.0.7. After importing a video that plays fine in Media Player in Windows AutoPlay gives a messages that says "Video not available, cannot find 'vids:dvsd' decompressor."

Do I need to include something else to get this to work?

The video was created from an outside source and I have no video editing software to change it.

Like I said, the video itself plays fine in Windows (XP Pro) but will not play once the project has been built. Even on the same machine.

Any help would be much appreciated.

Thank you!

P.S. I posted this here because the version 3 area is closed and didn't know where else to go.