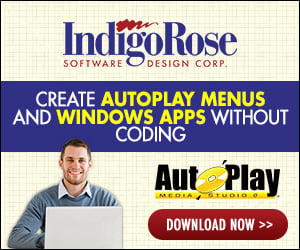 I have a client that has given me a cd-rom that he likes the look and features of. Of course he wants me to incorporate the same feature set in a cd for him.

Features include:-

+ autorun by opening .exe file
+ plays 1 mpeg file total length but also has descriptive button links to sections within that mpeg file
+ has full controls on video playback i.e. ff, rew, stop, pause, play, full screen, Exit
+ website hyperlinks

Could someone please advise me if this is all possible with apms 4.0 program. I can post a screen capture of example if required. My apologies if this is a dumb first query!