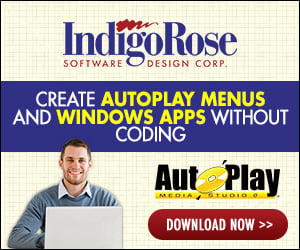 OK so here's another Indigo Rose video tutorial. This one teaches you how to add a web link to a hotspot in AutoPlay Media Studio.
As always you need quicktime 5+ to watch this video, if you don't have it, get it here for free:
Click here for quicktime player
You can get the project files simply by click "attachment" under my name to the left. You can get the video tutorial movie here:
Click here for the movie
This one's very basic but we had several requests, and I always try to fulfill requests when possible... As always all feedback and follow ups are welcome...
11077-web_link.zip
Corey Milner
Creative Director, Indigo Rose Software