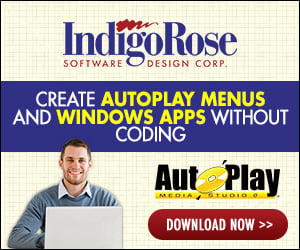 I need to design a project that will span two, or possibly three Cds. I will not have a table of contents. I will want the user to be able to click on a button which will:

1) Bring up an info dialog box to tell them that they need to insert Cd2

Then:
1) Upon clicking a ready button in the dialog box (indicating that the user has inserted the proper Cd
2) Automatically execute the appropriate file.

And:
1) If the user inserts the wrong Cd, to display another dialog box informing him/her of the error and again waiting for them to insert the proper Cd and click 'OK'

After viewing said file, upon clicking an exit button, I need that button to:

1) Again bring up an info dialog box telling them to insert Cd1
2) Take them automatically back to where they were on that Cd.
3) Once again I would need a dialog box that would handle an incorrect Cd insertion.

Have I missed any necessary steps to make a smooth and error free transition between Cds? I'm fairly sure I can figure out most of the dialog box parts; but I'm not sure about how to program the error message if the user inserts the wrong Cd. Likewise, what kind of code do I need to use for switching back and forth between the Cds?