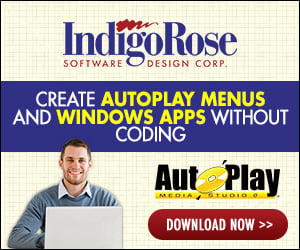 I have downloaded APMS 4 trial version yesterday, use it for a lot of hours, build 2 applications (from wizard and templates ice_blue) which work well. My computer OS is XP Pro.
Try a new one at about 11 PM, starting from a blank page which do the same but importing the ice_blue..png files.
The first build and run works well but after some correction the new autorun.exe which is created doesn't work because the date of the last modification is set at 09/09/02 instead of 19/9/02.
In fact, instead of 30 days of trial and 3 days of validity for application, I had 10 hours of functionnality.