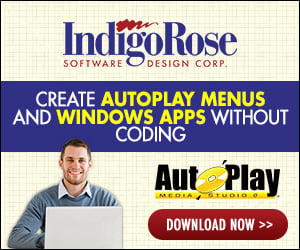 Sorry to dredge this one up from the
past
, but I just want to clarify a couple of things with the screen resolution detection scenario. I took a copy of my project to my In-laws this weekend figuring that if it would run on their ancient machine I would be in good shape. The problem I ran into is that my FIL (Father In-Law) has a 15" monitor and is running at 640x480, any smaller and it is hard to read being 68 and all. Quite frankly I am glad that he is in the computer age.
Back on subject. If I am on track with the above statements, I could have two projects. One at 640x480 placed in the root directory of my CD-ROM, that way when the CD autoplays it reads this and launches. While it is initializing the first page, I have it check for screen resolution. If the resolution is 640x480 do nothing, this will keep it on the initial project listed above. If the screen is higher (e.g. 800x600) I should have it do what???
A. Should I have it launch a completely separate project that is contained in a sub-folder off of root, maybe the DATA folder and then do an Application.Exit on the current project? This raises another question, if I have the application launch from a sub-folder on the CD-ROM, will %SrcDir% be the CD Drive letter or the CD Drive letter and path to the project application?
B. Or shouild I have a different Page in the same Project that is set to a different screen resolution? Is this a possibility?
I am asking before trying so don't yell if it is a stupid question. I am curious how the world at large is doing this.