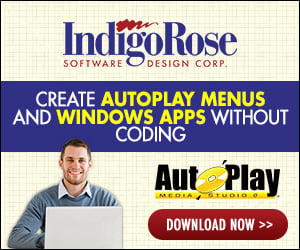 I'm having a few problems, and I think they may be related...
I using Windows XP here at work. I burned a CD using the built-in burning software (i didn't see any other software available on the computer); by dragging the files to burn to the empty D: drive window and then choosing 'burn files to disk'. The final CD is still modifiable by XP (I don't know much about burning in XP; does this mean that the CD will work in say an old Win98 box without a CD-R? -- In the past I always had to "finish" or "Close" the burn after i was done adding files for the final time, before it became a regular CD--but this one allows me to replace or add files to the CD still (but I can't modify or remove any files); and there is no such "finish" or "close" command to be found.
The other part of this question, and may be related to the above one, is how do i get it to AutoRun? When I put in the CD it does nothing...I looked all over for autoplay options, but the only ones i could find were specific for media types (DVD, Audio, Photos), and there was no option to set the behavior for a data CD...
Then the second part of the problem is that if I manually open the CD icon, it will then try to autoplay...but it DOESN'T work, it gives me an error:
The autoplay file contains the text:
[AutoRun]
OPEN=City Menu.exe
Any idea how to get it to work? The .exe is called "City Menu.exe", and is correctally named on the CD...
I will try this tonight at home on a few other PC's with other operating systems (and no CD-R drives), but for now I was wondering what the heck is wrong...I have to present this to some people tomorrow afternoon, and I want the dang thing to RUN!