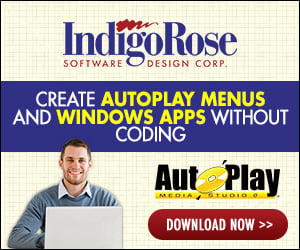 Sneeze again sorry for getting on somone`s wick [img]/ubbthreads/images/icons/smile.gif[/img]
This is a general question that results from my project im working on.
Someone remember my timebased pagechange question since two days ago?
I got this tip from Derek
http://www.indigorose.com/ubbthreads...amp;sb=&o=
This countigfunction works well but contains general problem i think.
I have testet my project on other PC`s from my friends. The pagechange timing depends extremely to that speed on my PC.
My PC contains a AMD 1333 CPU
1st Friend use an AMD 800 CPU
2nd use a intel 400 i think
Example:
My project contains a flash on page first and when film are finished it shoult change to page two.
(For all the guy out there...i know the "On FSCommand" option in flash or the "endofstream option for mpg`s! And i think this options are the proof for what im talking about.)
So the sideeffect is that every PC change the Page on another Timepoint as the other PC`s. And this is a mainproblem in my opinion when i am wright what i supose.
Am i wright ???
This is very good to see when somone use this "inernal countingfunction" together with a constant streaming file like MP3 or MPG.
So when im wright in this case what for an solution i could take to a pictureslideshow for example. Or in my case with a swf-flashfile.
hope i could declare wright ...
Sneeze
(it is no problem to attach my project, at this time it has a 3 MB filesize)