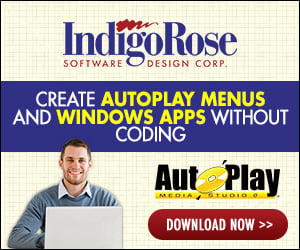 hello!

I download AutoPlay Media Studio 4.0 and I am new to the software.
I want to make disc of full album in mp3 format (I don't want to use the internal player) and I have 2 problem that I hope that you can help me with.

1:
I want to make a list of songs in specific album and I want to make that every line that I clicked will open the right mp3 file. I don't want to use text box for every song...
also I want that this list will change to other songs every time I move to another album.

2:
I want to make button that wil be a playlist and every time I click on him he will play in order the songs of the disk and allow the whole album to be played with one click.
like the first problem I also want that this button change his list of songs every time that I move to diffrent album.

So how I can do all this things?
(I searched on the forum for answer but I didnt understand...)

please help me and thank you for your help!
sorry for my english...