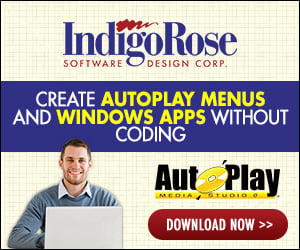 I need some help making a new AVI actually play in an AVI object. I have two AVIs for my learning example, VMILK and VNAP. They both are in the Project bar and distribution folder. Text buttons are: Play VMILK, Play VNAP, Pause and Stop.

Under the Play VMILK button I have:
Load AVI object VMILK
Application sleep for 1 sec.
Play AVI object VMILK

Under Play VNAP:
AVI object VMILK stop
Page Hide VMILK
AVI Object VMILK Load VNAP
Page Show VNAP
AVI object VNAP Play

Under Pause:
AVI object VMILK Pause

Under Stop:
AVI Object VMILK Stop

At Preview, when clicking on Play VMILK I get a dialog box, "AVI VMILK not found on this page." When I click Play VNAP the box says, "Could not load the document into the AVI Object. AVI VMILK was not found on this page." Similar results come from the Pause and Stop buttons.

Why can't it find AVI VMILK? It is on the screen, in the Distribution folder, in the Project Bar, and referenced in the AVI Load instruction. The AVI Object-Load in the on-line Help section gives a definition but I am apparently missing something when reducing it to practice. Can anyone shed some light on this application, pleeeeeze? Thanks for your help.