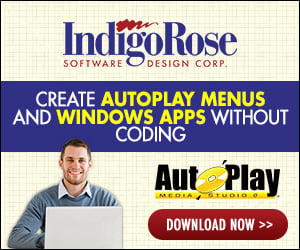 Hi,
I'm working on a project to have AutoPlayer run a slide show presentation of vacation shots. I have the code worked out to start the slideshow presentation, but what I would like is to have it display an image instead of text when the mouse is placed over one of the buttons. But I only want the image to appear when the mouse is over the button.

Right now, if I insert an image in the mouse over event for the button, it displays as soon as the program is run. I must be missing a step someplace but I can't figure it out.

Using AutoPlayer 4.0. ny tips?