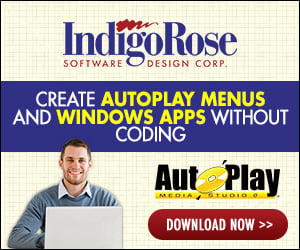 Web browser object doesn't work properly. To recreate simply:
1. Set you resolution to 800 X 600.
2. Visit indigorose.com in an external browser, works fine, page is centered.
3. Now visit indigorose.com via an embedded web browser object and you'll see the page fails to load correctly as in step 2. Now it loads as if it were 1024 X 768 except without proper scroll bars, and pushed way over to the right.
I had reported this bug already a couple times, once during beta testing and once again during version 4.0.0.1. Basically this bug makes it impossible to create properly functioning web browsers vis-a-vis using sites such as ours as the home page. Clearly from the results you get in step 2 the problem is not in the site itself.
Sorry to be the bearer of bad news...
Corey Milner
Creative Director, Indigo Rose Software