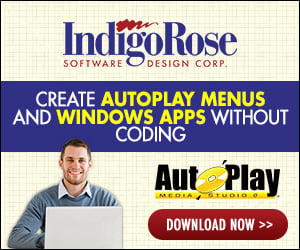 I am using Windows XP Pro. It had been a while since my last use of Autoplay Media Studio to create autoplay CD. Recently when I insert an autoplay CD which I previously created, the autorun background MP3 cannot be played. The following pop up dialogue box appears:

Could not play MP3.
No file has been loaded into the MP3 player.

I tried the CD on Windows 98 and the music can be played. So I suspect there's something wrong with the WinXP itself, perhaps the audio codec or something.

Any help would be grateful. Thanks and hope to hear from you soon.