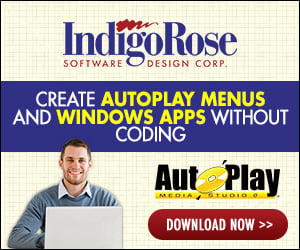 Not sure if this is a bug but it seems to be.

If you place a WMP Object on the page, it seems as tho you can do pretty much anything with it without a prob. However, check the 'Show closed captioning display panel' box and click 'OK' and it seems to have something to say about it.[*]For a start, you can not double click it to bring up the properties again and you do not get a right-click context menu on it, either. You have to right-click the object in the Project Bar Objects tab.[*]There are also times when it flashes very fast, effecting half the screen. You can stop this by minimizing AMS and bringing it back again.

So the question is ... is this a bug or is it my system?