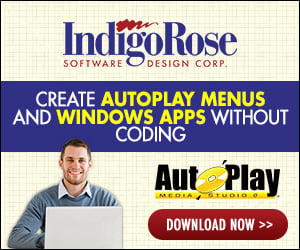 I had posted here a couple of times while I was using the Trial Vesion. Finally got around to buying the real thing and kind of reacquainting myself with the few things I was able to do. So here's my problem:

I want to have a pdf file displayed when I "on mouse click" a certain button. I did a file.execute on that action with the first part pointing to the AcroRd32.exe and the second part to my .pdf file (both in Distribution). Doesn't work. However, when I open the file alone, it opens. And when I open the viewer first and then do a seperate open for the .pdf file, it also works (but kinda slow).

This is the same situation with file.execute with the first part to ppview32.exe and the second to my .pps file. Together-error messages. Seperate-goes through. But of course with the PowerPoint viewer, that window stays open after the presentation.

Any assistance would be GREATLY appreciated.

Few other not-as-important questions:

What's the best way to convert Word documents to PDF files? I use Ghostview but the resolution seems poor. A better question may be how do I make PDF files from scratch?

Final One - Is there any way to make a neat looking bitmap, tiff image in Photoshop and not have messy transparency in AutoPlay4?

I know this has filled your plate, but I tried looking at previous posts (up to October) and couldn't assist myself. Thanks!