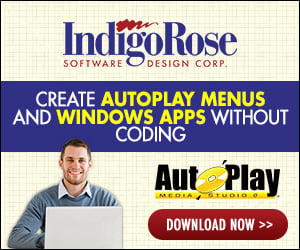 OK whew! Move is done, I am now a Calgarian. I reckon I am now officially a suth'n redneck cowpoke type y'all, etc.
Since I have been gone I have missed tons of questions, so please, if you had a question for me which got missed in the past few days, please accept my apology and re-post it here and I'll get right on it.
As for the rest of the news, I am now poised to get the power tips CD up for sale within the next week or two as well as some new training CDs for AMS 4.0 by the end of Feb.-ish hopefully. I hope you'll all find them useful and valuable. I can tell you that some pretty cool stuff made the cut for the power tips CD so keep your eyes peeled.
Other news, now that I'm Calgary I'm going to start an AutoPlay Media Studio Users Group. Might take a few minutes to get it rolling but I am confident it will go good (especially since users will be able to get free one-on-one training in related apps like Flash and Photoshop from me
)
If anyone out there is interested in starting a users group anytime contact me, we can arrange help and some useful resources in getting established. If anyone is in Calgary and wants to be part of the "new digital revolution" AMS/Multimedia user group, contact me, you'll be glad you did.
Corey Milner
Creative Director, Indigo Rose Software