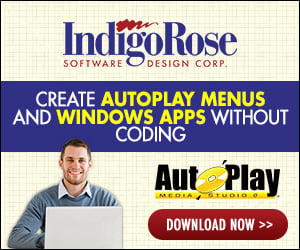 Hello to all...

I am a fairly new user to AutoPlay 4. I have the newest update (according to the internal update feature) and am running Win XP.

My difficulty is this. I set a background image of a jpg. I create hotspots on top of it calling for HTML docs using the action, File/Open. The HTML's open, but behind the AutoPlay window. I know this is not a great big deal, but I am afraid new users will become confused.

Please give me any assistance if any of you have encountered this and know how to get HTML calls from hotspots to appear in front of the AutoPlay 4 app once built.

THANK YOU FOR YOUR ASSISTANCE!