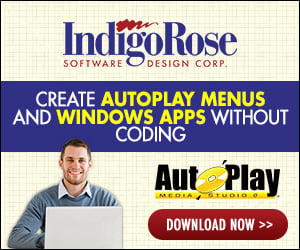 I was using an AVI object in a project where I had it hide when the autoplay cd started (to show a cool transparent 'movie screen' behind it), but when I changed the object to a WMP movie, the same method doesn't work. It only hides when I click stop.

I'm using the following method:

On Stop
MediaPlayerObject[AVI1].Stop
Page.HideObject("AVI1")

I suppose there is another way to do this but as far as I can remember, it worked with my AVI object before.