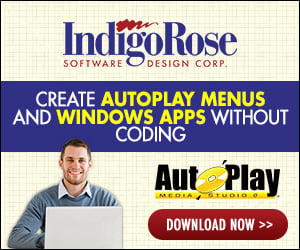 Sorry guys....despite the blood, sweat and tears that IR generates for their software......I am somewhat aghast how I could not figure out how to create a hyperlink to an outside URL from a HOTSPOT on a text object. I spent two hours this morning before a critical lunch in hopes of delivering the most basic project. I read the help menu on and offline...and did an online keyword search (which I got zero results with many trys) and looked for something in the project tut's. I could not find ANY specific examples of specific words or url's.
I just cannot believe this function would be that difficult. Yea, I could create an html document much easier to do this...but, that is not why I purchased this software....I purchased Autoplay to make my time spent more efficient, not to replicate my tasks at hand.
As the subject stated, this is a rant, but, I guessed I am more p.o.'ed that as a non-code writing dude, I could not figure this out in two hours or less. I then needed to create the most rudimentary navigation which hardly exemplifies the namesake of my company.
Here is a copy of my files.
http://www.northstarmultimedia.com/test1.zip
Again, I have another job that actually requires some difficulty...now I am somewhat frightened....I have 20 hours budgeted for the job.....based on this experience it might take me 100 hours.
Your encouragement, patience, inspiration and direction is appreciated. But, this is where I would depend on more robust templates...again, I can show ROI if I can reduce my man-hours.
-Robert