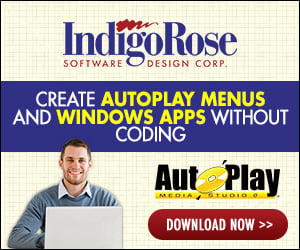 I am an intermediate Multimedia Builder user, but am thinking of switching because the whole MMB experience is kind of rough and buggy. However, I'm finding that MPEG1 video autoruns that play with no problem on a Pentium III 500mhz when created in MMB do not play properly if created by Autoplay Media Studio trial version. There are lots of stutters and jumps. If there is no fix for this, then I will have to stay with MMB.

Also, I'm finding that I get program crashes on my Athlon XP1800+ whenever I switch out of AMS it to another application, and then switch back in.

Any thoughts or suggestions? Thanks!