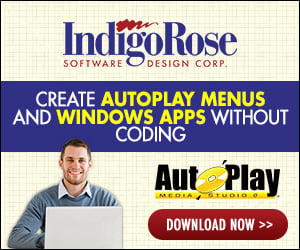 Hi all. We're trying to do a bit of market research here amongst owners of the full version of AMS, please help us by answering the following question:
Did you try the trial version of AutoPlay Media Studio first before purchasing the full version? And if so, please give a couple quick words regarding what it was about the trial version which most influenced you to purchase the full version?
Thanks for your help everybody...
Corey Milner
Creative Director, Indigo Rose Software