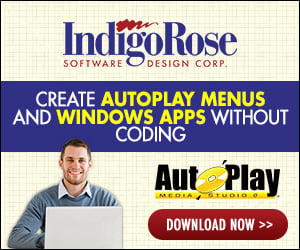 heyø

i made a project in AM2 than 3 of an autoplay for a cd-rom
i've upgraded it in AM4, changed not much except the detection of languages i've reprogrammed.
the proj is one screen with 3 buttons, nothing complicated

it works on a XP i got, and on a win 98, but i got an old win 98 wich was on a univ network, without network. the content of the cd works ok, and other apps ok.
but i've just tried with two cd-version i got, lauching the am4.exe crashes windows. a fatal error OE 00028:000000 has occured...

my question is not how to make it work on this peecee (it should be reformat c: [img]/ubbthreads/images/icons/wink.gif[/img] ), but what can cause an am4 app to crash on win 98.
we had (with am3) and will be shipping (am4) this cd-rom thousands of copies, 11 countries. since we had no feedback on our cd-roms, i'm just worrying today after some years of uses, how am4 is reliable on all peecees...