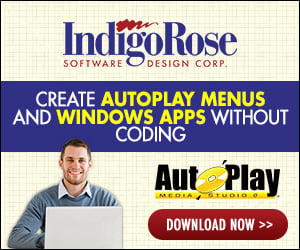 Hi all. This is my first post, but I love the product and this forum.

OK. Here's the odd problem that I just found and I can't seem to figure it out. I created an autorun CD menu with links to several video's on the CD. When the CD autoruns by itself, all the links work great. Here's what I can't figure out- If I close the menu, then relaunch it by double-clicking on my CD-Rom's icon on the desktop, the application opens-- but now none of the links to videos work. It says "file not found". If I explore the CD and launch the autorun.exe from there- then all the links work again.

Anyone know what is causing this??? I'm stumped! Thanks in advance for any help.