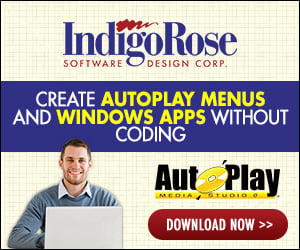 After a long time working without any problems this week Autoplay Media Studio started with giving an "Protection error message". Everytime my project opens a MediaPlayer object.

Debugger detected - Please close it down and restart!

Due to this message I am not able to use AutoPlay Media Studio anymore. Everytime this message comes up. I tried to find out which program causes the problem, but nothing helps (Closing every possible background running program in Windows, Uninstalling programs I've installed the last weeks, etc., etc.)
As the problem only comes up when a Mediaplayer object opens, I've tried to open the files in MediaPlayer directly, but this works without a scratch. Searching in the Microsoft MediaPlayer website, showed the problem is known to Microsoft.

But non of the given possible solutions did help solve this problem.

Has anyone else had the same problem with Media Studio??? Does anyone have a solution to solve this problem???
Please help me out!!!

Baardsman

P.S. I'm using AMS4.004; Windows-XP Pro; Media Player 9.