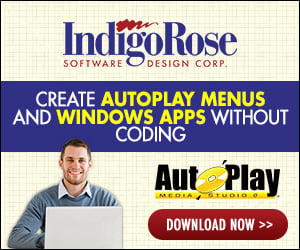 OK this is the big one. By far tthe biggest AMS scoop yet! I knew it was do-able but it's been too busy. Anyhow I got a few minutes today and finally got this issue of communicating data (and actions) freely back and forth between applications, projector files, .swfs (in or out of a browser, even if one is in IE and one is in Netscape), etc. This is unbelievably cool and powerful beyond anything I had imagined. The possibilities are truly endless.
Actually it's very simple, very easy to do, and very efficient, no files, no reg keys, no Javascript, no fscommands, nothing, just a straight local connection. It might be a bit tricky for non-flashers but I'll build some pre-built components so you can all do this easily.
Best of all this technique works freely between any open apps or .swfs. You'll see, I have prepared a nifty demo. Download the following file and run it. It will pop open 4 seperate windows at once, 3 .exes and 1 .swf file. 2 of the .exes are built AMS files and the other is a standalone Flash Projector file. You'll have to drag them around so you can see them all at once. Now you will notice that 1 of the open windows receives data and 3 send data (one of each type). Anytime you send any data from any of the send data windows you will see your data show up in the data display window, etc. Check it out, you'll see what I mean. In this case we are talking *from* flash .swf, flash .exe and AMS .exe *to* AMS .exe but you can just as easily talk to a projector or a .swf from any of the types. Totally interchangable and easy to do to or from any combination of .exes and .swfs. Any type of data can be sent. You can even do it to and from .swfs which are inside of browser windows, even if they are in different browsers, i.e. you can send data from a .swf open in Netscape to any of the other objects including a .swf in IE, etc. Basically you name it, your can do it, you have a full local data connection which you can freely add or retrieve info to/from...
http://www.indigorose.com/temp_web/data.exe
WAZOO!!! Now I can go to sleep with a smile. Yawn... I knew it was do-able... Now remote control apps are simple to do. Imagine a snazzy remote control window with custom transparency running your main app! (or your .swf and projectors) Yawn... Yet another amazing thing AMS can do that I've never seen any other tool do, *AND* AMS makes it sooooo easy!!! Mad props to the boys in dev and you know who you are... Yawn... Got to get the word out to Flashers, "Create killer companion and host apps for your Flash using AMS". Got to find a way to get more than 24 hours in each day... yawn.... i'm toast ...night john boy...
Man that's cool when you get a bugaboo stuck in your craw so you pound away at it all night and then find the solution just in time to go sleep, this is what computing is all about for me... [img]/ubbthreads/images/icons/smile.gif[/img]
Corey Milner
Creative Director, Indigo Rose Software